Having a pool is fun, especially during the long dog days of summer when it's sweltering hot – and it gets even better if you earn from it! If you have enough capital, making your own swimming pool spa or resort can earn you big money. We all know that spa pools are popular, but they also provide enough room for other forms of business like eateries, hostelries, and small cafes all encompassed by the spa itself.
For all of this versatility, one of the highlights of a pool spa is the pool itself. Just as with every other pool, spa pool maintenance can either become a very expensive and hard-to-maintain hassle or an easy day-to-day routine depending on the steps which are undertaken.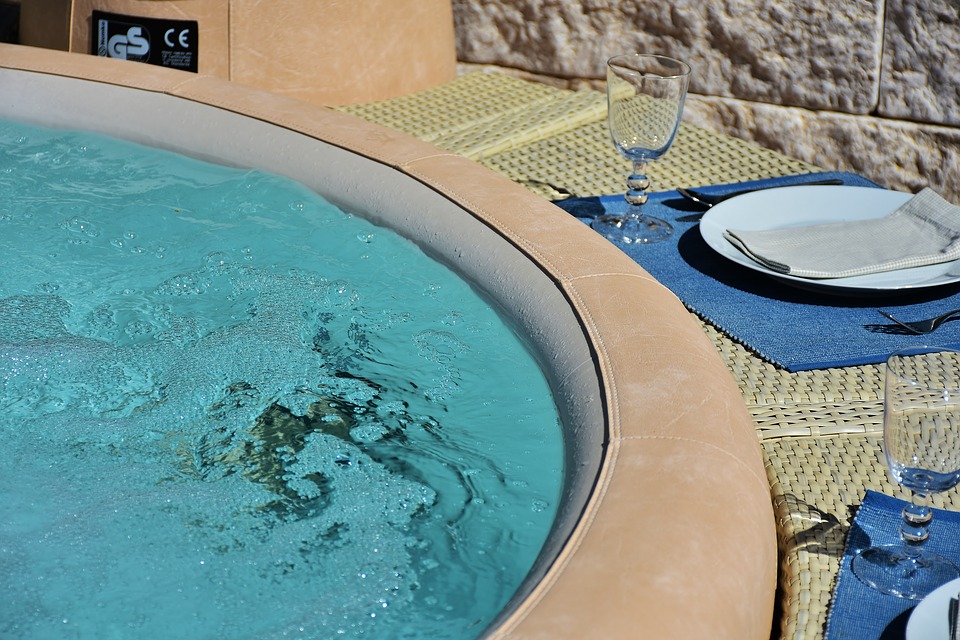 Spa pools are set apart from your everyday pool because of the ambiance it imparts on its clients – something which is altogether absent or set aside as secondary in your run-of-the-mill swimming pool. Spa pools have ambiance in the setting. No matter the type of décor or the cultivated cultural setting, spa pools are definitely classy places. Spa pool maintenance at its most basic still revolves around the issues of cleanliness, although it differs on some accounts, as not all spa pools are created alike.
Because spa pools are often constructed from different kinds of material, spa pool maintenance should be versatile. If pools are made from conventional glazed tiles, then normal cleaning procedures with light detergent and a brush are in order. However, if the pool is made of textured tile gravel, then extra care should be taken to ensure that algae and other debris do not form in the crevasses of the material.
You don't require special tools to effectively clean spa pools, as basic cleaning already does wonders. Spa pools tend to have soothing settings or scenic backdrops which often result in leaves and other matter getting into the pool water; hence regular spa pool maintenance involves removing floating matter from the pool daily. While a lot of people think that fallen leaves provide some aesthetic feel to the whole setting, leaving them there will only result in a dirty pool. If used as a motif, any floating matter must be cleared away from the pool at the end of the day to prevent sullying the pool water.
With regards to water quality, chlorination of the water is a must, more so since you are running an establishment. Keeping the water sterile with the use of chlorine is basic protocol, but manual water chlorination for spa pool maintenance is ill-advised as it is only a waste of time. Installing an automatic chlorinator is the best choice for spa pools, requiring only very little upkeep in the form of regular maintenance check-ups.
Keeping and maintaining the proper levels of chlorine and water acidity also help in maintaining the quality of the pool water. Further tips include adding chemicals which can help decrease the severity of hard water buildup to help extend the life and performance of your pool accessories while reducing repair and cleaning costs.
Keeping the pool amenities and the grounds as a whole in good order makes for great spa pool maintenance which will surely wow your customers and coaxes more customers to patronize your spa. To rake in more customers, seasonal changes and motifs are always a nice touch. With proper spa pool maintenance, you'll be on your way to a great business and an even easier means of achieving your goals.